Trinity Episcopal Church Staff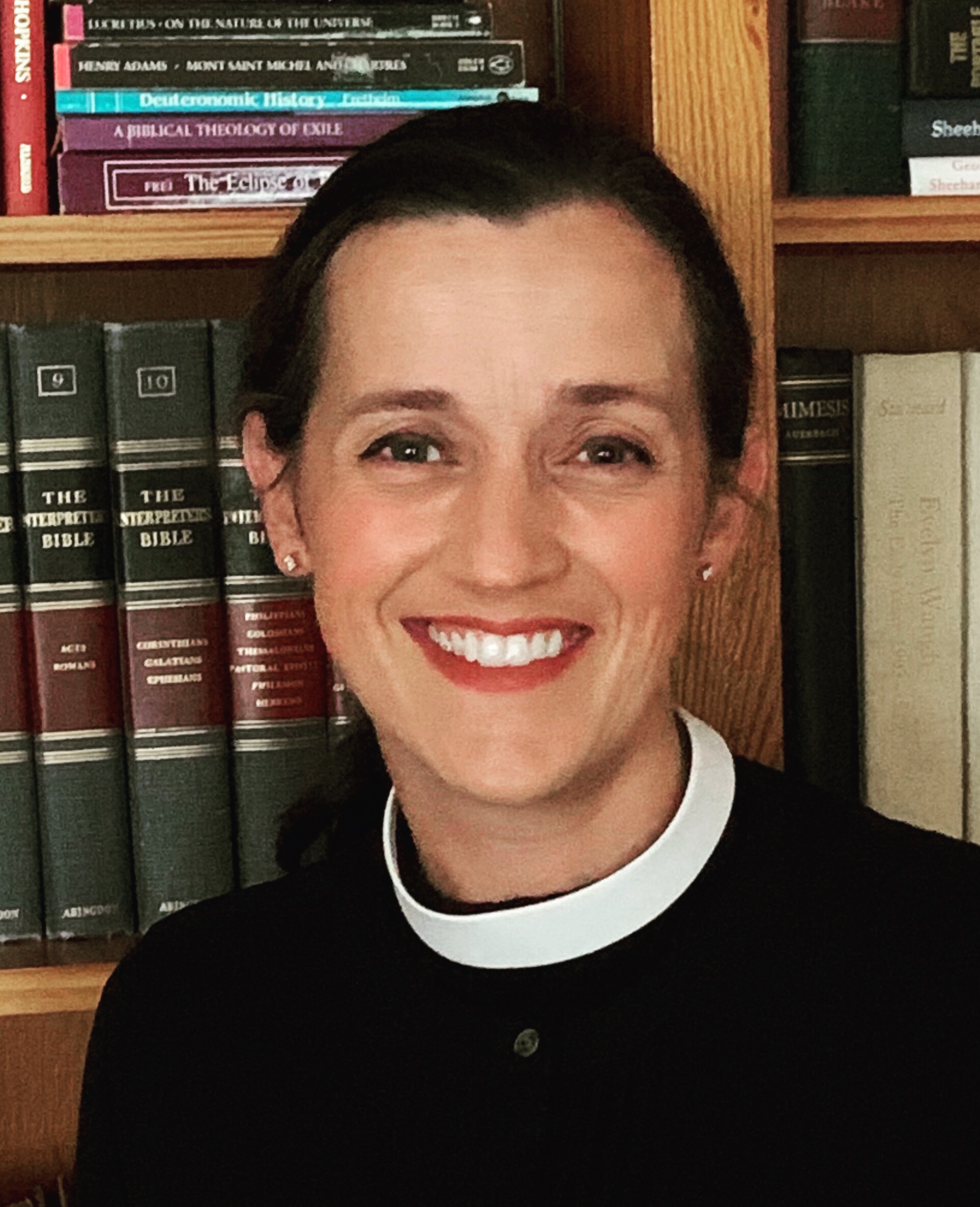 The Rev. Dr. Callie Plunket-Brewton
Rector
callie@trinityflorence.org
Callie is a graduate of Texas Tech University (B.A.) and Princeton Theological Seminary (M.Div. and Ph.D.). She was ordained in 2011 and has been at Trinity Episcopal Church since 2013. She is married to Vince Brewton, who is the Dean of the Honors College at UNA, and they have three children, Merrie Margaret (13), Alec (11), and Patrick (7). Her favorite verse of Scripture, in spite of being an OId Testament scholar, is from 1 John: "Beloved, we are God's children now; what we will be has not yet been revealed."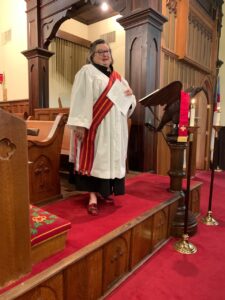 The Rev. Deacon Catherine Schiesz
catschiesz@aol.com
Catherine has been at Trinity Episcopal Church since moving to Florence in 1995.  She has a BA in French Literature from Sewanee.  Ordained to the diaconate in 2012, she has served at Trinity Episcopal Church since that time. Catherine has three grown children; Sarah, Mary Catherine and Jamie.  She loves spending time with her granddaughter, Maci. Catherine also serves as our Life is Calling Grant Administrator and uses her time and talents to organize our Care Committee, Worship Volunteers, and may other wonderful ministries here at Trinity.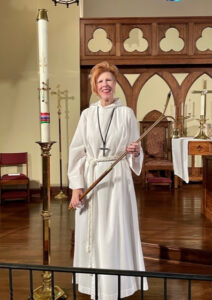 Karen Price
Seminary Intern
kprice1112@gmail.com
Karen is excited to join Trinity for the next year as our seminary intern being sent to us from her home parish of St. Matthew's in Madison. She is one of the first in the Diocese of Alabama to be deliberately formed as a bi-vocational priest through Sewanee. It is an intensive two-year program with no master's degree at the end but means she doesn't have to quit my job and live in Sewanee for three years to complete her education. She is a Daughter of the King and also a certified spiritual director trained through the Metagem Institute. She was born and raised in Huntsville, and lives in Madison with her husband, Scott Martin. She has two children. The oldest graduated from the University of Alabama in Huntsville and the youngest is a freshman at Auburn. To relax, she loves to knit, crochet, sew, read and cook or have a deep conversation over a glass of wine. She's thrilled to be learning in a parish that has published works of poetry and gratitude and has 100's of years of history.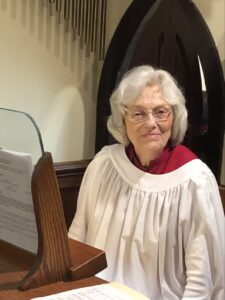 Noël Beck
Organist and Choir Director
nmrbeck@comcast.net
Noël Morse Beck has been singing almost since the day she was born. By age 10, she was honing her hymn-playing skills by playing for family worship each morning. At 15, she became organist at her local church. She pursued her interest in her college studies, earning a double major in organ/church music and English literature. Noël and her late husband, Robert, who was also an organist, have two adult daughters, who have graced them with four singing grandchildren. Noël is also passionate about issues of human and environmental justice, peace, and equality.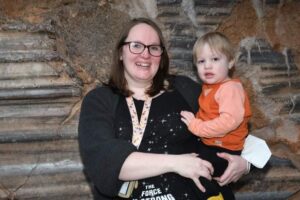 Jessie Vandagriff
Children's Ministry Director
childrensministry@trinityflorence.org
Jessie graduated from the University of North Alabama. She came to Trinity Episcopal Church in 2012. She currently serves as our Children's Ministry Director working with children from 0-6th grade. She and her husband, Simon, live here in Florence and have two boys, Carl and Oliver, and a baby girl, Myles, due to join the family in April of 2022.
Laney Smith
Youth Ministry Director
youth@trinityflorence.org
Laney Smith is a resident of Florence, but grew up in Danville, AL. She studied History and English at Judson College and obtained her MA in English at UAH. Currently, she is a Graduate Student Instructor and PhD Candidate at Middle Tennessee State University. She has also taken on the role of Interim Youth Director at Trinity beginning August 2021 and looks forward to learning and growing with the EYC program. She is a parishioner of Trinity Episcopal church and enjoys reading, writing, binging television, and spending time with her husband, Luke, friends, family, her two cats Schrute and Mouse.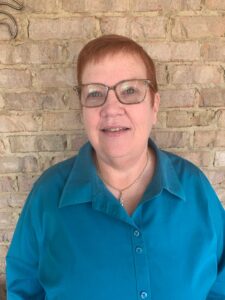 Sheila Shelton
Bookkeeper
sheila@trinityflorence.org
Shelia has been the bookkeeper for Trinity Episcopal Church for sixteen years. She was baptized and confirmed at Trinity Episcopal Church and has been a long time member. Shelia and her husband, Monty, were married at Trinity Episcopal Church thirty-seven years ago and have both sung in the choir for over twenty-two years. Along with her family and pets, Shelia loves music and enjoys playing clarinet, alto sax, mandolin and violin.
Jessica Riley
Administrative Assistant
jessica@trinityflorence.org
Jessica began working at Trinity in August of 2019. She grew up in Tuscumbia and graduated from Deshler High School. She lives here in Florence with her husband, Josh, and two children, Weston and Abree. She enjoys learning new things and using her creativity to bring a spark to her projects.
Gaige Tittle
Campus Ministry Student Intern
tittlecommunications@gmail.com
Gaige is a second-year student at the University of North Alabama and will be the campus ministry leader of the UNA Canterbury program for the '22-'23 academic year. Gaige is majoring in general biology with a minor in religious studies. He is originally from Carbon Hill, Alabama. Presently, he is discerning a call to Holy Orders in the Episcopal Church. Some of his main interests include wildlife conservation, cerebral podcasts, long walks in nature, and the music of Willie Nelson.